Artown Reno 2017
Continuing a rich legacy that encompasses all art forms, Artown is back for its 22nd year with a full month of events this July. Art exhibitions, dance performances, live concerts, and plays are just the tip of the iceberg for the annual festival where 70 percent of the events and performances are free, allowing locals to attend and experience as many events as they'd like. With a goal to "strengthen Reno's art industry, enhance our civic identity and national image, thereby creating a climate for the cultural and economic rebirth of our region," it's easy to see the driving mission in motion all around town.
Artown Presents
Bringing in the big guns, this series of concerts features respected music industry veterans showcasing w
hat they do best: performing. Most of the performances will take place at the scenic outdoor Robert Z. Hawkins Amphitheater at Bartley Ranch.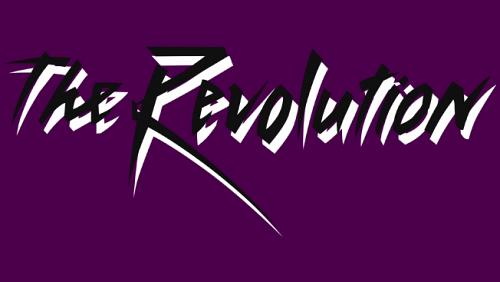 The Revolution
July 13
Doors open at 7:30 p.m.
$60 assigned seating, $40 general admission lawn seating
Most commonly known as the versatile band behind the music icon Prince, The Revolution merges funk, rock 'n' roll, rhythm and blues, pop, and psychedelia genres. The band, (Wendy Melvoin, Lisa Coleman, Bobby Z, BrownMark and Dr. Fink,) is considered one of the most successful music acts of all time.
An Evening with Randy Newman
July 20
7:30 p.m.-10 p.m.
$70 assigned seating, $50 general admission lawn seating
With songs that run the gamut from heartbreaking to satirical and a host of unforgettable film scores, Randy Newman has used his many talents to create musical masterpieces widely recognized by generations of audiences.
Che Malambo
July 25
Doors open at 7:30 p.m.
$30 assigned seating, $20 general admission lawn seating
The Argentine-based troupe Che Malambo excites audiences through precise footwork and rhythmic stomping, drumming of the bombos, and singing and whirling boleadoras (lassos with stones on the end), presenting a thrilling, percussive dance and music spectacle.
The SteelDrivers
July 27
7:30 p.m.–10 p.m.
$35 assigned seating, $25 general admission lawn seating
The Nashville group has received the 2016 Grammy for Best Bluegrass Album, as well as International Bluegrass Music Association and Americana nods. Noted as some of the top musicians in their field, The SteelDrivers consist of Gary Nichols, Tammy King, Mike Fleming, Richard Bailey, and Brent Truitt.
Ben Harper & The Innocent Criminals
July 8
Doors at 7 p.m., show starts at 8 p.m.
Grand Sierra Resort

Tickets range from $38-$98
Beginning with his 1994 debut, Welcome to the Cruel World, Harper released a string of eight studio albums over a decade and a half. This extraordinary run, featuring contributions from the Innocent Criminals, established him as a singularly powerful songwriter and performer with range across multiple genres and an unmatched ability to blend the personal and political.
Midtown Concert Series
Performances: 7:30 p.m.–9:30 p.m.
Location: Microsoft Stage at Brasserie Saint James, 901 S. Center Street
The Waifs
July 2
The trip began circa 1992 with three troubadours traveling by van, playing gigs anywhere in Australia that would have them. Their effort in those early days propelled The Waifs to gain ARIA awards, platinum albums, and successful tours internationally, even opening for Bob Dylan's North American and Australian tours in 2003. An easy chemistry and profound depth of songwriting talent have bound the trio.
Rob Ickes and Trey Hensley
July 9
This collaborative effort between two gifted musicians will be a revelation to traditional music fans on several counts. Rob Ickes has been playing bluegrass with his much-decorated band Blue Highway for more than 20 years, and Trey Hensley is bursting at the seams with freshness and musical excitement.
Dana Louise and the Glorious Birds
July 16
Bringing vibrant, melodic vocals and fingerpicking to a body of complex songs drawn from jazz and bluegrass, Dana Louise and the Glorious Birds carry a contemporary beat with a sound that is roots-rooted and flung-into-the-future folk.
The Ballroom Thieves
July 23
The trio finds a captivating mélange of acoustic styles, blending folk conventions with modern hymnals and delta blues grit with rich harmonies. The Ballroom Thieves explore the basic constructions of pop music while almost wholeheartedly rejecting its restrictions at the same time.
Gipsy Moon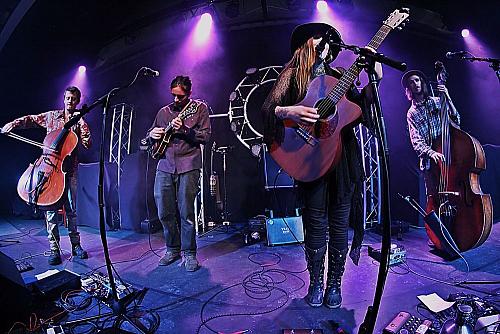 July 30
A five-piece ensemble of artists on an endless musical journey, Gipsy Moon shares songs with the hopes of planting inspiration into the soul, starting a fire in the heart, and building community that invokes love in its wildest manifestations. The innovative folk-group hails from the mountains of Nederland, Colorado. With original material mixed with old world-traditions, Gipsy Moon provides a full spectrum of musical styles.
Family Series 2017
These tailored live performances hope to foster an appreciation for the arts at an early age, so bring the whole family for an evening at Wingfield Park. Performances begin at 5 p.m.
The Sounds and Sights of David and Grace Hayes
July 3
Children will learn the basics of music with this interactive artistic performance through the energetic and unconventional music development of this father and daughter team. Grace and David Hayes bring to life the magic of playing instruments such as banjo, saxophone, trumpet and ukulele to children. Creative interaction is key to this inspiring and magical evening.
Trout Fishing in America
July 17
Four-time Grammy nominees Trout Fishing in America is the long-standing musical partnership of Keith Grimbwood and Ezra Idlet. Enjoy their fun and musical performance designed especially for children.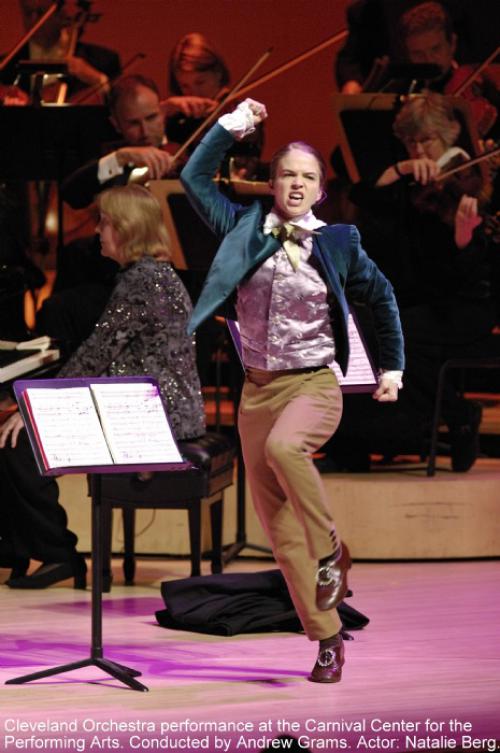 Beethoven Lives Upstairs
July 24
The world-famous production of Beethoven Lives Upstairs performed by the Reno Philharmonic features a lively exchange of letters between young Christoph and his uncle. Their subject is the "madman" who has moved into the upstairs apartment of Christoph's Vienna home. Through a touching correspondence dramatically underscored with the composer's most beautiful excerpts, Christoph comes to understand the genius of Beethoven, the beauty of his music, and the torment of his deafness.
Cultural Connections
Enjoy the well-crafted sounds of global musicians at Wingfield Park. Performances start at 7:30 p.m.
Emeline Michel
July 5
The American-trained songstress emerged during the late 1980s, a remarkably vibrant era for Haitian music. Singing both in French and Haitian Creole, Michel performs songs that frequently address social issues with a deep caring and warmth for her native land.
Villalobos Brothers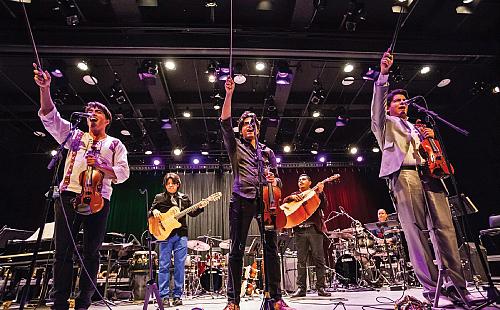 July 12
This contemporary Mexican ensemble's original compositions and arrangements masterfully blend and celebrate the richness of Mexican folk music with the intricate harmonies of jazz and classical music. The Villalobos Brothers deliver an intoxicating brew of brilliance, cadence, and virtuosity that awaken the senses and mesmerize the listener.
Ozomatli
July 19
Since its inception in 1995, innovation and creativity have defined Ozomatli. Hailing from Los Angeles, the group found a way to represent the city's eclectic culture through music that appeals to the local community and the world beyond. Ozomatli's success is exemplified in an impressive variety of genres from classic to modern Latino, urban, hip-hop, and other world styles.
Niyaz Featuring Azam Ali and Tanya Evanson
July 26
An evolutionary force in contemporary Middle Eastern music, Niyaz has created a 21st century global trance tradition by seamlessly blending medieval Sufi poetry and folk songs from their native Iran and its surrounding countries in the Persian Gulf, with rich acoustic instrumentation and state-of-the-art modern electronics.
Monday Night Music Series
Performances: 7:30 p.m.
Location: Robert Z. Hawkins Amphitheater, 6000 Bartley Ranch Road
Clint Holmes
July 3
Clint Holmes is a consummate entertainer, performer, recording artist, and one of the country's finest vocalists. In honor of Independence Day, he will sing selections from the Great American Songbook in a patriotic performance.
Hot Club of Cowtown
July 17
Since its beginnings in the late 1990s, The Hot Club of Cowtown's star has continued to rise as its reputation for jaw-dropping virtuosity, down-home melodies, and exuberant improvisation. Their unforgettable live shows have become the band's global brand.
SHUFFLE Concert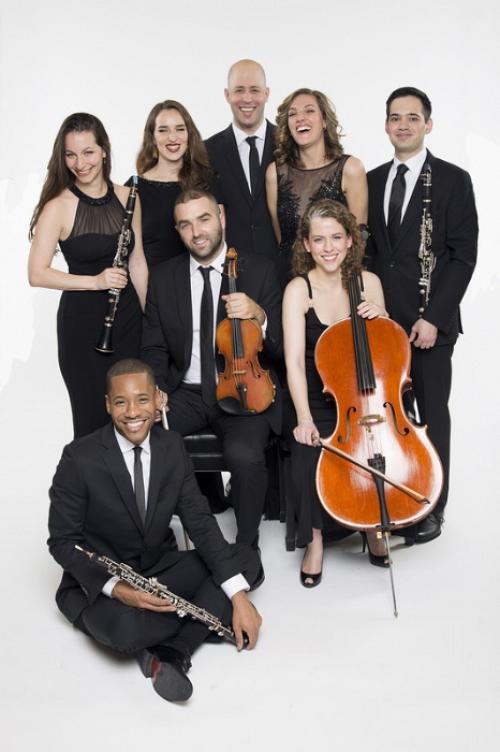 July 24

A modern-day ensemble that delivers the unexpected, this inspiring and energetic New York-based chamber music group changes the rules of performance as we know it. Unique to SHUFFLE Concert's performances is the manner in which the program is selected. The audience is invited to actively participate in the selection of works to be performed by choosing from a menu of more than 30 works derived from 15 different styles, with works ranging from solos and duos, to trios and quartets.
Dancing in the Park
Performances: 8 p.m.–9:30 p.m.
Location: Wingfield Park, 2 S. Arlington Ave.
Dancing By the River
July 11
Sierra Nevada Ballet will present an exciting evening of dance, song, and music. This event promises to be a grand new and different, versatile and innovative production continuing in the tradition of SNB's highly acclaimed annual Artown performance.
Sole Expression
July 18
Come on down to Wingfield Park and watch a night filled with stories and entertainment told through the Art of Dance. Performers include teachers and students from Heart & Sole Dance Academy and Dysrhythmia Contemporary Dance Company dancing in a variety of styles such as hip-hop, jazz, contemporary, ballet, and tap.
Film Feast
Under the direction of local favorite Chef Mark Estee, Liberty Food and Wine Exchange will provide a full sensory experience for guests with even the servers getting into character. Show up early for dinner and drinks inspired by that night's movie.
Doors open at 5 p.m., movies start at 9 p.m.
Location: Liberty Food and Wine Exchange, 100 N. Sierra Street, Reno
July 11: Casino Royale
July 18: Midnight in Paris
July 25: O Brother, Where Art Thou?
Visit renoisartown.com for additional events and information.