Mat Franco: Winning Magic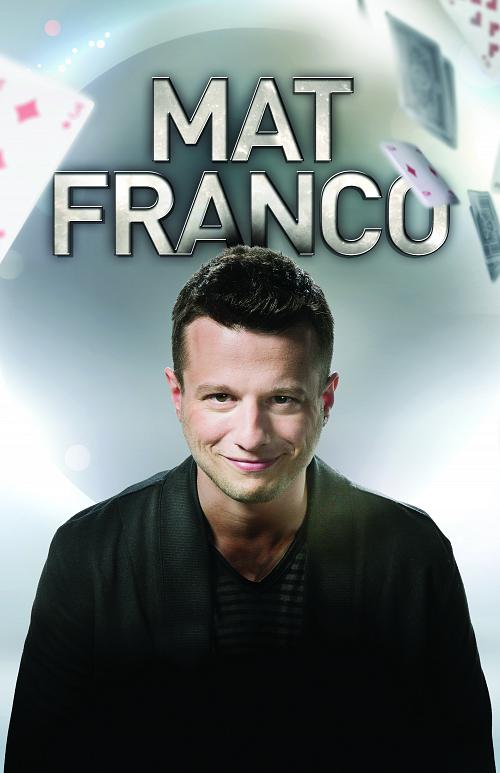 Solely attributing magician Mat Franco's success to winning NBC's America's Got Talent would be overlooking the two-plus decades of enthusiastic work the 29 year old has put into shaping his craft and finding an aesthetic all his own.
The Las Vegas headliner's love affair with magic started at the tender age of four after seeing the first of many magic specials on TV. Becoming a sponge, his education took shape by watching and re-watching videotapes of magicians and progressed when Franco started to put on his own performances during show-and-tell and anywhere else that he could muster up an audience.
He recalls stirring up trouble at his two older brothers' wrestling matches with one of his impromptu shows.
"I'd be in the lobby doing magic tricks, and it'd start with just one or two people at the snack bar and all of a sudden the next thing you know there are 50, 60, 70 people in the foyer area around this kid doing magic and card tricks," Franco said, chuckling. "I remember getting screamed at by the athletic director because there were more people in the lobby watching magic tricks than there were people watching the wrestling matches."
Before dazzling the judges and viewers of America's Got Talent and claiming victory as the only magician to win the competition and the $1 million prize, he furthered his career by studying business at the University of Rhode Island.
With a continued entrepreneurial spirit, Franco combined his love for magic and his new knowledge of marketing to create a career boot camp. Starting his own agency to book conference shows, he would sometimes perform about 200 shows a year over the course of four years nationwide, putting in industry dues by booking gigs, composing the contracts, working any paying show, and creating marketing strategies.
Finding his passion so early in life has given the East Coast native advantages that set the 'millennial magician' – as he marketed himself during those college circuit years – apart from his contemporaries. His ease onstage allows room for spontaneity within each trick, which results in a style that brings fun and whimsy to every performance in contrast to the seriousness of traditional magic shows.
From the well-known AGT trick of making judge Mel B's iPhone disappear from plain sight, only to be found ringing in the cushion of an audience member's seat in Radio City Music Hall, to spooking college students by switching out the packaged instant noodle chicken flavor packet with a dollar from another college student's wallet, Franco creates relatable and captivating storylines that your brain will attempt to solve.
While the thoroughly conceived and inventive tricks vary in his Las Vegas show, Mat Franco – Magic Reinvented Nightly, two constant aspects are the importance of narrative and the shared experience between the performer and the audience, requiring a different state of mind – or perhaps a lack of one – as the magician wants his audience to enjoy his sleight-of-hand and narrative-driven tricks the same way one would a movie, a departure from what most might be used to.
"When you watch a movie, you know it's fake and you know it's fictional, but you sit back and enjoy it. You're not worried about how the special effects are achieved, so I think it's the same thing in magic," he said. "I try to wrap my magical creations in stories and some sort of bigger scene that helps people dive into it the same way they would a movie or their favorite TV show."
Immerse yourself in lighthearted magic during a special version of the Las Vegas show, An Evening with Mat Franco Sunday, July 2, 2017 in the Tuscany Ballroom at the Peppermill. For more information and to purchase tickets, please visit PeppermillReno.com.