Summer Events in Reno/Tahoe
The summer season in Reno is a non-stop parade of events, shows and activities. There is something for everyone almost every day of the week including food festivals, art shows, cultural celebrations, outdoor activities and musical experiences of all genres. Explore what Reno has to offer for your getaway, vacation or exciting reasons to return this summer.
Reno Street Food - Party in the Park: This event features food trucks and pop-up restaurants in Reno's Idlewild Park every Friday in summer from 5 p.m. to 9 p.m. until the end of September. Some of Reno's most popular eateries participate in this event, bringing the area's best cuisine to one central and convenient location.
Reno Aces: You haven't experienced Reno until you've experienced the Reno Aces. The Triple-A affiliate of the Arizona Diamondbacks, the Reno Aces play ball at Greater Nevada Field in the heart of Downtown Reno . Visit renoaces.com to learn more and view their schedule for home games and tickets. The Reno Aces' last game of the season is August 28.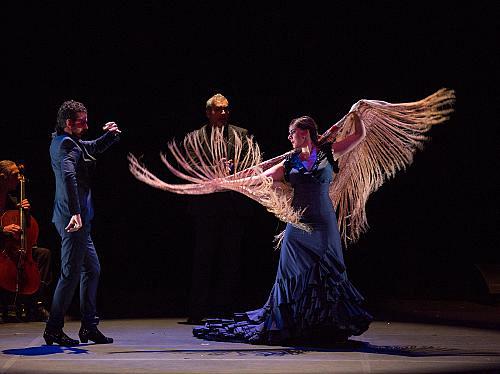 Artown: Northern Nevada's largest celebration of art and culture offers events and performances throughout the month of July. Admission to most events is free. To view Artown's full list of events, visit: renoisartown.com.
Lake Tahoe Shakespeare Festival: Join the Bard at Sand Harbor on the shores of Lake Tahoe for Shakespeare and other plays during July and August. There are kids' plays and other activities in conjunction with this festival, kicking off July 8 and runs to August 21.
Northern Nevada Pride Festival: On July 23 in Wingfield Park, Build Our Center proudly hosts the Northern Nevada Pride Festival. This event features a parade starting at 10 a.m. with the festival following shortly after from 11 a.m. to 4 p.m. A $5 donation is requested to take part in the festival portion of this event. For more information, visit: northernnevadapride.org.
Taste of Downtown Carson City: On July 23, the state's capital covers its streets with 40+ local food vendors, free live concerts, brews and more to raise funds for Advocates to End Domestic Violence. To purchase tickets, visit: tasteofdowntowncarson.com.
Hot August Nights: This is THE big annual event. For a hot summer week, the Reno area hosts the 30th Anniversary of Hot August Nights from August 2 to August 7. In a Reno-wide and mostly free event, Hot August Nights brings in some of the hottest cars of the '50s, '60s and early '70s, along with tens of thousands of visitors.
Ta-Hoe Nalu Paddle Festival: Paddleboard racing at its finest. Fun for all ages and skill levels, this event takes place the weekend of August 12-14 at Lake Tahoe's Kings Beach. This festival includes not only racing, but a reception party, live concert, free paddle clinics and demos.
Lake Tahoe Concours d'Elegance Wooden Boat Show: Celebrating its 44th anniversary, Lake Tahoe Concours d'Elegance is one of the premier judged wooden boat shows in the United States. This event is staged August 12-13 on Lake Tahoe's beautiful West Shore at the historic Obexer's Boat Company. For a full list of events, as well as to purchase tickets, visit: laketahoeconcours.com.
Lucas Oil Off Road Racing: This nationally televised off road racing series takes place August 13-14 in Sparks, Nevada's Wild West Motorsports Park. For schedules, tickets and information, visit: lucasoiloffroad.com.
Lake Tahoe Music Festival: Sit back and relax under the stars August 16-21 as the Lake Tahoe Music Festival brings exciting contemporary artists to venues in the North Lake Tahoe area. Enjoy artists performing in this stunning Sierra Nevada setting.
Reno Greek Festival: Opa! Celebrate everything Greek August 19-21, at St. Anthony's Greek Orthodox Church in South Reno. This event offers authentic Greek cuisine, traditional Greek dance, music, desserts and imported merchandise. Tickets can be purchased at renogreekfest.com or in person the day of the event.
Western States Wild Horse and Burro Expo: This expo celebrates and promotes wild horses and burros, those unique symbols of the Wild West, and wide open space. This two-day show August 20-21 will be at 5 Clover Ranch in Minden, Nevada and will feature vendors, horse training clinics, a silent auction and music performances.
Pacifica Festival: Celebrating the Asian Pacific culture, the Pacifica Festival features music and dance, ukulele performances, martial arts demonstrations and traditional foods such as Hawaiian shave ice and Filipino eggrolls. This is a free event taking place August 20-21 at the Sands Regency Casino Hotel. For a full list of events, or for more information, visit: pacificafestival.org.
CANFEST: This unique tasting festival is dedicated to craft beers poured exclusively from cans. In addition to craft beers, this event has live music, entertainment, food and vendors August 26-27 at the Peppermill Resort Spa Casino.
Reno-Tahoe Blues Fest: Big name blues musicians bring their talents to Robert Z. Hawkins Amphitheater in Bartley Ranch, August 27-29. Past Performances include: Patti LaBelle, Keb Mo, Bobby "Blue" Band and the Bay Area Blues Society. This year, enjoy performances by headliners: Barbara Carr, Floyd Taylor and Miss E.C. Scott. Tickets start at $20 per person.
Burning Man: Tens of thousands of people call the Black Rock Desert home during the week of August 28 to – September 5. This temporary city houses a community of art, self-expression and about 60,000 "Burners."
Best in the West Nugget Rib Cook-Off: One of the biggest events held in Sparks, Nevada is the 28th Annual Best in the West Nugget Rib Cook-Off. From August 31 to September 5, the Rib Cook-Off transforms the Labor Day holiday into a culinary, music, craft and family end-of-summer affair. Enjoy ribs from up to 24 of the best cookers from around the world.
International Camel & Ostrich Races: Dating back to the 1950s, professionals came to Virginia City to race camels, ostriches and zebras around this historic track. The event is hosted every year in downtown Virginia City, September 9-11.
Great Reno Balloon Race: The Great Reno Balloon Race is a spectacle to behold. Each morning, more than 100 hot air balloons rise in mass ascension from Rancho San Rafael Park, filling the sky with a rainbow of colors in the dawn light. This event takes place September 9-11 from 5 a.m. to 10 a.m. For a full list of events, visit: renoballoon.com.
Tractors and Truffles: Tractors and Truffles is a farm-to-plate gourmet dinner and arts event hosted in Fallon, Nevada on September 10. This event's cuisine is prepared by renowned chefs with the freshest locally grown ingredients. Attendees will have the chance to tour local farms, taste locally grown beer and listen to music by Leftover Cuties before dining begins that evening.
Reno National Championship Air Races and Air Show: The Reno National Championship Air Races and Air Show, started in 1964, is a whole series of activities centered on actual air racing. This event takes place September 14-18 at the Reno Stead Airport. For ticket and general information, visit: airrace.org.