Drink Like a Local: Summer 2019
Reno's three newest watering holes are creating quite the buzz. Read on to learn about their enticing craft cocktail and bites.
If you're looking to shake up your cocktail and dining routine, Reno is the place to be. Zeppelin, Seven Troughs Speakeasy, and Rue Bourbon all opened in 2018 and provide their own unforgettable and one-of-a-kind experience.
Zeppelin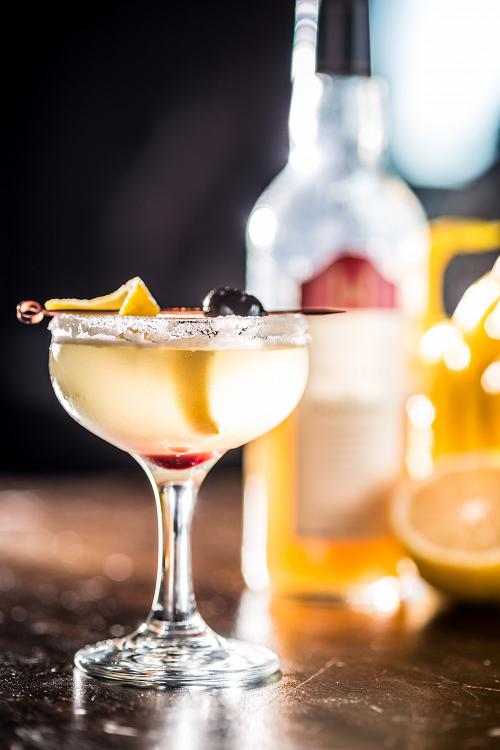 Upon stepping inside of Zeppelin, you're immediately greeted by intricate and captivating décor. It is no surprise that the interiors were inspired from the 1904 World's Fair, an exposition on the cutting edge of architecture, science, medicine, and dining, and Count Ferdinand von Zeppelin. In fact, the structures of Zeppelin's rigid airships can be found hanging from the ceiling as a tribute to the inventor. Along with providing patrons with delicious meals and beverages, Zeppelin seeks to create "a social gathering place unlike any other."
The 21-and-older restaurant opened its doors in December 2018 at the Loop in south Reno. The intimate dining experience Zeppelin provides has caused quite a stir in Reno. The interior of Zeppelin is not the only thing inspired by the World's Fair. Innovation was at the heart of this exposition, including cutting-edge food and inventions. Zeppelin takes this curiosity and advancement and applies it to its dishes and cocktails.
Among many specialty cocktails is the Devil's Mouth, a blend of Espolón Blanco Tequila, Crème de Cassis de Dijon, fresh blood orange juice, lime, and muddled jalapeño, garnished with a Tajin rim – the perfect twist on a margarita and noted as "heat meets sweet." The signature cocktail menu also boasts non-alcoholic cocktails such as the Pomegranate Mojito and Blackberry Thyme Mule. Each drink is made to be delicious on its own, but you can request to add a little "kick" to it.
Take a seat at the expansive bar, or enjoy a more intimate spot in the dining area for cocktail selections, sharable plates, street food, or seafood favorites from the raw bar. Regardless of where you sit, the stunning atmosphere and delicious dining offerings will not go unnoticed.
Zeppelin Reno is located at 1445 S Meadows Parkway in Reno, and is open Monday through Wednesday 12 p.m. to 10 p.m. and Thursday through Saturday 12 p.m. to 11 p.m.
Seven Troughs Speakeasy
The name Seven Troughs Distilling Company was chosen as a tribute to Nevada's rich mining history. Albeit short-lived, the Seven Troughs Mining District brought hopes of prosperity and good fortune. The gold strike in the 1900s helped establish the state we now know and love.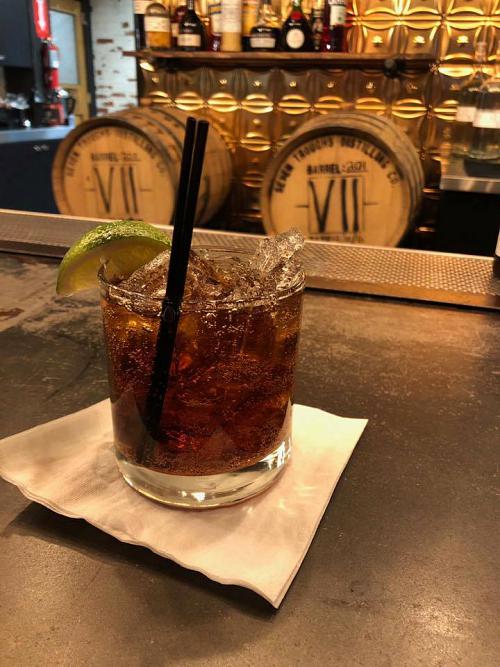 Continuing with its deep Nevada roots, Seven Troughs uses local ingredients to distill its high-quality spirits, including corn and barley from Yerington and Gardnerville, Nevada. It's this corn and barley that produces the distillery's Old Commissary Whiskey and Barrel Proof Moonshine. Its single malt gin, Argentum Gin, is the product of a collaboration with another local business: Great Basin Brewing Company. A favorite on the spirits list is the Black Rock Rum, which is created from blackstrap molasses and enhanced by wine barrel aging. Each of Seven Troughs' spirits packs a rich history, and you can meet the makers through a personalized tour at the distillery in Sparks.
The ingredients aren't the only thing that are exclusive to Seven Troughs' spirits. In order to embrace the dry Nevada climate, the distillers use a mid-19th century method to ferment and distill. This involves a broad-spectrum fermentation process that requires time and slow maturation. Although this process may not be the most modern technique, it gives the spirits a taste that one may have not experienced before.
The Seven Troughs Speakeasy opened in 2018, and you can now enjoy its distinctive spirits in a Black Cherry Manhattan or Bees Knees Cocktail at The Basement Reno. The Speakeasy also offers delectable daily bites such as the Caprese Sandwich and Loaded Baked Potato.
As you enjoy one of Seven Troughs' tasty spirits or cocktails, take a moment to reflect on Nevada's rich history and how it plays a huge part in the refreshment in your hand.
Seven Troughs Speakeasy is located at 50 S Virginia Street in Reno, and is open Tuesday through Friday 11 a.m. to 7 p.m. and Saturday through Sunday 10 a.m. to 7 p.m.
Rue Bourbon
Rue Bourbon brings the Big Easy to the Biggest Little City with its New Orleans-themed cocktails and bites. Beignets, hurricanes, and soulful, live music are sure to make you feel like you've been transported to the South.
When you walk into Rue Bourbon, you're immediately greeted with lovely, original art pieces from the French Quarter, handpicked by Rue's owner, Kevin Stanley. He knew exactly where to find his pieces considering he spent a fair amount of his childhood in New Orleans. His mother and many of his family members still reside in Louisiana.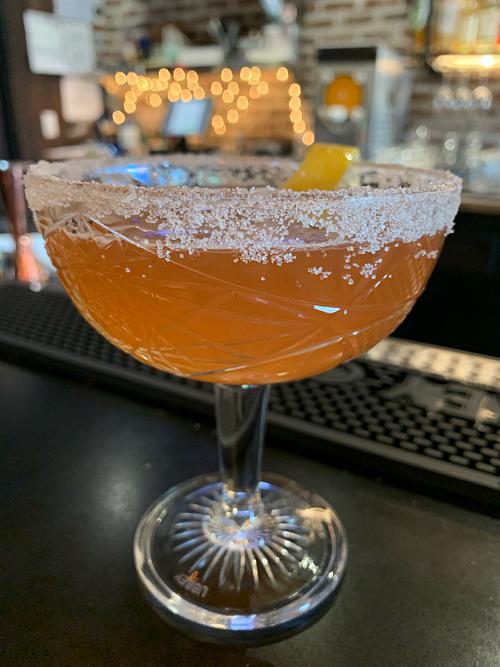 The idea of Rue Bourbon came from locals' request for a different experience unlike any other in the area. The owner of Rue Bourbon saw that there was not a bar with this type of feel in the Midtown area, but knew that there was a market.
Rue Bourbon prides itself on an authentic New Orleans experience, but still caters to the Reno community. The venue's focus is to provide a consistent, comfortable place for patrons to enjoy a cocktail and a game of darts or billiards.
Rue Bourbon offers The Big Easy Bloody Mary Bar on Sundays from noon to 4 p.m., Happy Hour every day from 2 p.m. to 6 p.m., and a full Louisiana-themed menu, including gator bites and po' boys.
Rue Bourbon is located at 1401 S Virginia Street in Reno, and is open Sunday 12 p.m. to 10 p.m., Monday through Wednesday 11:30 a.m. to 10 p.m., and Thursday through Saturday 11:30 a.m. to midnight.