February's Top 15 Things to Do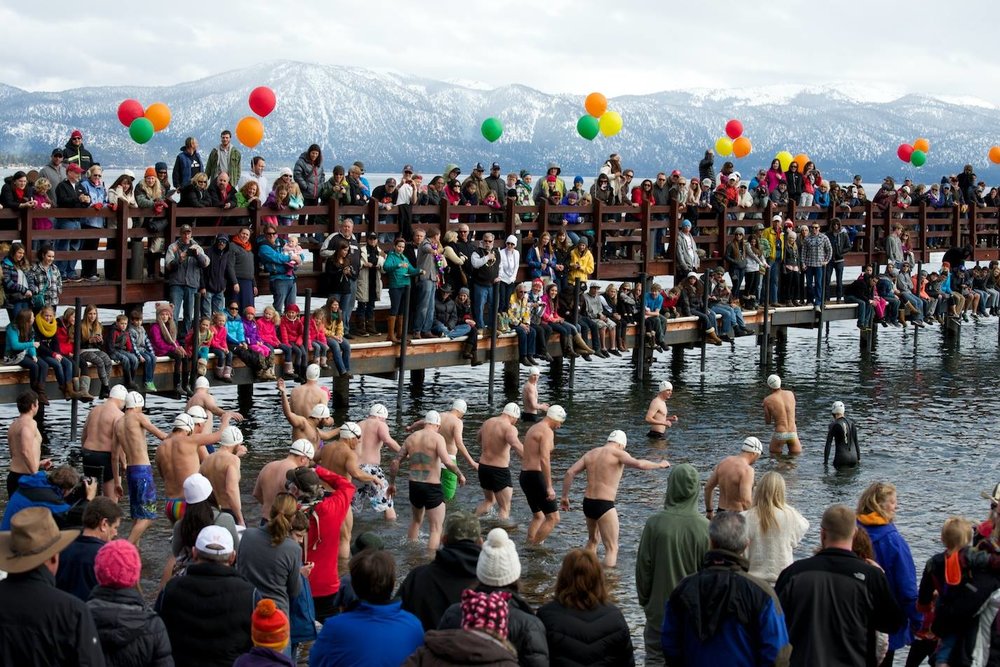 We know you'll fall in love with all Reno-Tahoe has to offer this February! Whether you're cheering your team to victory, participating in a bar crawl, or reveling in the winter wonderland of the Sierra Nevada mountains, you'll find something for everyone in the Biggest Little City.
Agatha Christie's exceptional mystery novel is brought to life by the Reno Little Theater for a limited 11-performance showing, January 24 through February 16! There's a train full of suspects and each have an alibi; can detective Hercule Poirot solve the case? Get ready for a suspenseful ride aboard the Orient Express, and enjoy theater perks such as Thirsty Thursday drink discounts and post-show discussions with the cast.
Peppermill's Big Game Blitz is the best Super Bowl party around! Join 3,000 other fans in our Tuscany Ballroom on February 2 to watch the big game on enormous video walls and projection screens. Enjoy an all-you-can-eat tailgate buffet, unlimited beer, and a commemorative gift, all while cheering your team to victory.
The Devil Made Me Do It Saloon Crawl
Celebrate Valentine's Day on the Comstock with this special Virginia City saloon crawl. Sip on signature, themed drinks from your commemorative color-coded cup, which tells others if you're single, taken, or "open for suggestions." Bring your friends or your special someone and get drunk in love, February 8 from noon to 5 p.m.
Reno's biggest pajama party takes place February 8! Amazing bar crawls are fast becoming a tradition in the Biggest Little City, and the Onesie Crawl is the coziest of them all. Purchase your commemorative cup for $10 to receive drink specials, discounted hotel rates, free cover at all participating locations, and admission to a huge party in the crawl capital with no last call!
RPRFM is an all-ages fundraiser for The Generator Community Art Space featuring more than 100 vendors, including artists, activists, non-profits, makers, and musicians. Come together February 8 and 9 for a creative celebration of loud music, complete with food trucks, a donation-based bar, clothing swap, and much more!
Peppermill's 3rd Annual Cocoa for a Cause comes just in time for Valentine's Day on February 13! Boxes of artisan truffles will be available for only $10, with 100% of proceeds benefitting Anderson Elementary and children in our community. The additional funds support the music program, field trips and enrichment activities, and student and staff incentives.
Skip the fancy dinner and spend the Valentine's Day holiday on a sunset snowshoe tour with your special someone! Immerse yourself in the snow's colorful reflection as the sun sets behind the Sierras. Trek through the peaceful alpine forest and experience the solitude offered by this special time of day.
Animal Ark Wild Winter Weekend
Bring the whole family to see the beloved residents of Animal Ark in their winter coats, February 15 and 16 from 11 a.m. to 3 p.m.! The Wild Winter Weekend is a perfect time to visit the snowy paradise of this wildlife sanctuary and education center. All of the Ark residents are rescues, and are primarily native North American predators. Enjoy a rare glimpse of a black bear, lynx, or red fox, all while supporting a local non-profit.
The Alpenglow Mountain Festival is a nine-day celebration of human-powered mountain sports, with events, clinics, critically acclaimed films, and more! This year features nearly 80 events and is almost entirely free. Appreciate live music, educational workshops, and social gatherings this February 15 through 23 in North Lake Tahoe!
Head to the beautiful Lake Mansion Arts and Cultural Center on February 19 for a step-by-step pet painting workshop! All skill levels and ages are welcome, and art supplies are included in your ticket price. Pay homage to your furry, feathered, or scaly friend all while enjoying a relaxed, social environment in this family-friendly class.
Join the Reno Philharmonic for Landscapes & Legends of Mexico, February 22 and 23. Beginning with the humorous adventures of Don Quixote as depicted by Richard Strauss, the Reno Phil brings you "Magico," a collaboration of live symphonic music and stunning visuals. Allow yourself to be transported to Mexico with selections from Revueltas, Copland, and Marquez.
Shen Yun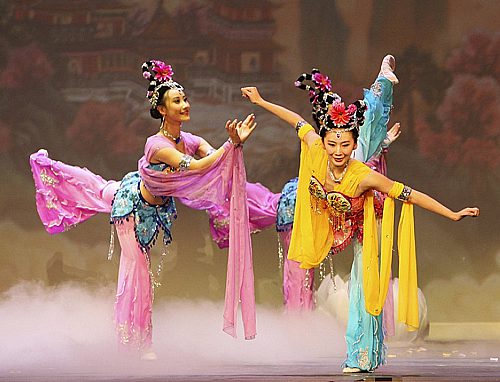 Let Shen Yun guide you through 5,000 years of incredible Chinese history and legends. Ancient stories come alive through classical Chinese dance and make up this world of deities, magic, and folklore. Packed with action, courage, and humor, experience Shen Yun February 29 and March 1 at the Pioneer Center for the Performing Arts.
Named one of the Top 100 Events in the US by the American Business Association, this 10-day event in North Lake Tahoe has been growing since 1982. With events like a hot wing eating contest, polar bear swim, ice carving competition, and pancake breakfast, everyone will find something they love in the approximately 100 SnowFest! events. Over $55,000 was raised for local nonprofits in 2019 alone, and organizers look forward to beating that number this year, February 28 through March 8.
Get inspired at this year's local TEDx conference, February 29! Speakers from around the country will engage and entertain you with new and profound ideas worth sharing. The 2020 lineup includes 22 speakers, ranging from lawyers to artists.
There's a bonus Saturday this leap year, which means we're be celebrating at EDGE Nightclub! The +1 Party boasts a BOGO theme, so cover for you gets a friend in free, and if you buy a bottle or punch bowl, you'll get one more, on the house! RedBull 3style finalist Matsu will be making his Reno debut, so properly savor 2020's extra day, February 29 from 10 p.m. to 5 a.m.