January's Top 15 Things to Do
Welcome 2020 with open arms this January in Reno-Tahoe! Catch a game, support a local charity, or dance the night away this month in the Biggest Little City. Snow may cover the mountains, but these events are just heating up.
The Golden Dragon Acrobats will be performing at Harrah's Lake Tahoe from December 20 through January 11. With shows Wednesday through Sunday at 7:30 p.m., there are plenty of chances to see this awe-inspiring display of talent. Award-wining acrobatics, traditional Chinese dance, and spectacular costumes combine to make this experience a truly theatrical performance.
Every Saturday from December 28 through March 7, slip and slide your way down the slopes! The designated tubing hills glimmer with rainbows of LEDs and lazers, and live DJ music ensures a fun ride from the top of the hill to the bottom. This family-friendly event is perfect for kids and kids-at-heart.
Nevada v. Boise State Basketball Game
Have a ball when the Boise State Broncos meet the Nevada Wolfpack at Lawlor Events Center January 4! Grab a beer and some popcorn and settle in for an exciting out-of-state rivalry game. Cheer the Pack to victory while enjoying fun game traditions like the t-shirt toss, dice roll, and free-throw Jumbo Jack giveaway. Reno is a college town and proud of it, so don't miss out on your chance to take part in the fun!
Winter Fireworks at Squaw Valley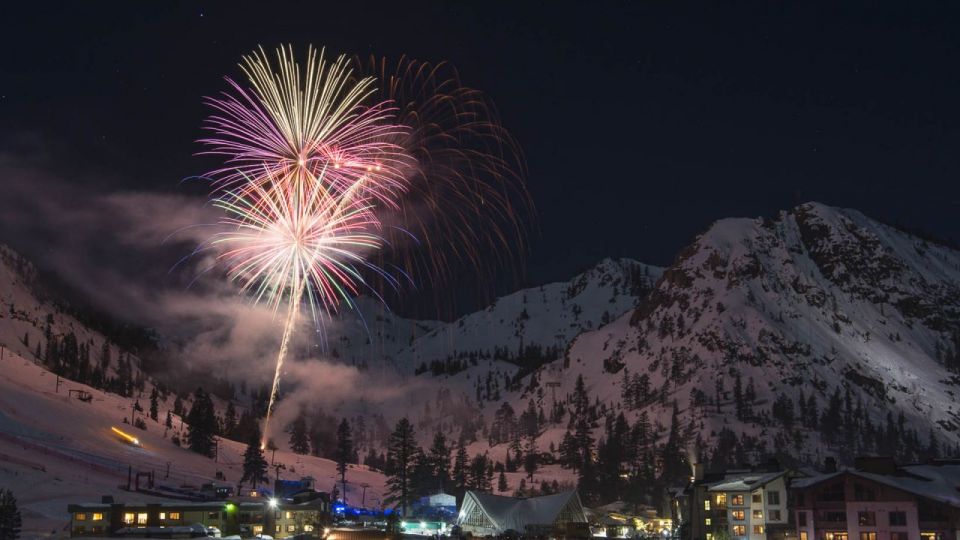 The holiday festivities don't have to come to an end just yet. Start your Saturday night with a bang in Squaw Valley! Head up into the mountains for a winter firework celebration any Saturday in January or February from 7 to 9 p.m. at the KT Base Bar. Be sure to complete your experience with free live music from 4 to 6 p.m. in the Plaza Bar.
January 9 through 12, The Row will come alive with Latin music and dance! The 12th annual Reno Latin Dance Fest & Zouk and Urban Kiz experience is an interactive dance festival featuring internationally recognized instructors, world-class showcases, and social dance parties all night long. Hosted by BB and Kiki, who host Peppermill's own Latin Dance Social every Friday night, the event is also beginner-friendly!
PBR Pendleton Whisky Velocity Tour
Take part in some Wild West action when the Professional Bull Riders Velocity Tour comes to the Reno Events Center, January 10 and 11! Featuring some of the best athletes in the sport, not to mention some of the fiercest bulls, this event will be a high-energy spectacle of skill and courage. Bull riding is as thrilling to watch as it is dangerous, and both nights of this event are guaranteed to have you on the edge of your seat.
Animal Ark Wild Winter Weekend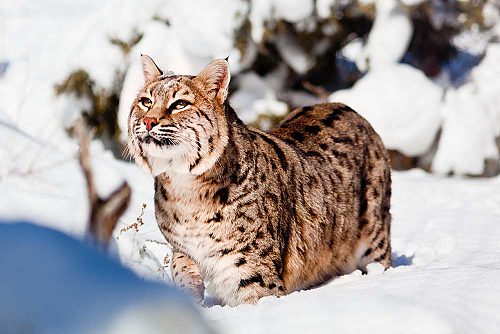 Bring the whole family to see the beloved residents of Animal Ark in their winter coats, January 18 and 19! The Wild Winter Weekend is a perfect time to visit the snowy paradise of this wildlife sanctuary and education center. All of the Ark residents are rescues, and are primarily native North American predators. Enjoy a rare glimpse of a black bear, lynx, or red fox, all while supporting a local non-profit.
Violinist Esther Yoo, one of Classic FM's Top Artists under 30, will join the Reno Philharmonic January 18 and 19 to perform Tchaikovsky's beloved Violin Concerto at the Pioneer Center for Performing Arts. The program is completed with Sarah Kirkland Snider's Something for the Dark and Carl Nielsen's Symphony No. 4, "The Inextinguishable." Reserve your seat today for this breathtaking performance, one of Yoo's first U.S. exhibitions.
Tahoe Chamber Connect for a Cause Charity Mixer
On January 23, connect for a cause at the Tahoe Chamber charity mixer at the Hard Rock Hotel in South Lake Tahoe! Meet other locals, share a meal, and help the entire South Shore community begin 2020 well-fed. All proceeds from the event raffle will be donated to Bread & Broth, a local food bank. Guests are also encouraged to bring non-perishable food items to help replenish Bread & Broth's pantry after the holiday rush.
Welcome to opening night of The Murder at Haversham Manor where things are quickly spiraling out of control. Described as a Broadway cross between Sherlock Holmes and Monty Python, this play is sure to have the whole family aching with belly laughs! Praised by The New York Times, Huffpost, and more as comedic gold, don't miss your chance to see The Play That Goes Wrong, January 24 through 26 at the Pioneer Center.
Agatha Christie's exceptional mystery novel is brought to life by the Reno Little Theater for a limited 11-performance showing, January 24 through February 9. There's a train full of suspects and each have an alibi. Can detective Hercule Poirot solve the case? Get ready for a suspenseful ride aboard the Orient Express and enjoy theater perks such as Thirsty Thursday drink discounts and postshow discussions with the cast!
Who are you going to ask to prom? On January 25, it's time for the 7th annual Bubbles & Bowties adult prom, so dust of the old tux and put on your dancing shoes for a night on the town. Benefitting Camp Buck and the Nevada Diabetes Foundation, revel in a night of unlimited champagne, prom photos, silent auction, door prizes, and more. Don't miss this second chance to be crowned prom king or queen, and appreciate the perk of not having to spike the punch bowl!
The fourth Saturday of every month is a day for all hop-lovers to rejoice: it's time for the monthly Reno Bar Crawl! On January 25, sample domestic, nationally recognized, and locally distributed craft beers across 15 bars and restaurants! Tickets are just $5, and each refreshing 6 oz sample is only $1. See what's on tap at some favorite spots, and sip your way through the day with friends and family.
Brew HaHa is a benefit for the Sierra Arts Foundation, featuring a huge selection of micro and macro beer tasting plus live entertainment by the Garage Boys. Sierra Arts Foundation has been supporting the arts in our community since 1971, so head to the Nugget Casino Resort to have a cold one for a cause, January 25!
Shake things up January 31 in Incline Village! The UC Davis Tahoe Environmental Research Center is hosting their annual The Science of Cocktails fundraiser, benefitting innovative science education programs. Tickets include drinks, heavy appetizers, dessert, and tons of fun and interactive stations!