The Basement
Located along the banks of the Truckee River since 1933, the historic downtown Reno post office is bustling with activity again thanks to retail revitalization from The Basement. While the art deco building's windows peer into West Elm, a major modern furniture and home goods purveyor, a dozen individual businesses, a rotating art gallery, and an intimate performance space can be found inside The Basement. From clothing and chocolate to fitness and flowers, step downstairs and discover everything this industrial chic space has to offer.
Satisfy your sweet tooth at Sugar Love Chocolates, where real ingredients are handcrafted into artisanal treats. Classics like milk and dark chocolate truffles and caramels are readily available, as are options like cherry black pepper, Peruvian golden berry, and Americana (think apple pie). Sugar Love specializes in alcohol-influenced chocolates as well, highlighting a different, delicious spirit each month.
Let a professionally trained barber give you the best haircut, fade, or razor shave of your life at Beautiful Bearded Man. Enjoy five-star services at reasonable prices or let the experts introduce you to your new favorite shaving and haircare products. Make sure to call for an appointment, though, as Beautiful Bearded Man does not currently accept walk-ins.
Brighten your day (or someone else's) with fresh flowers from The Stem. Stocked with a mix of classic and exotic blooms, fresh fragrance and pops of color are always guaranteed since the selection changes regularly. You can also shop succulents and unique gifts when visiting The Stem.
Celebrate the Nevada side of Lake Tahoe with Tahoe Nevada Love, a boutique clothing and gear company dedicated to spreading a passion for our region. Whether you want to shop stylish souvenirs or show everyone how much you love where you live, there's no shortage of T-shirt, hoodie, and beanie options. Tumblers, water bottles, and hats make for great gifts, too.
Perk up your day with a great cup of joe from Global Coffee. Enjoy your caffeine hot, blended, or over ice, or opt for tea or an Italian soda instead. If you need more of a pick-me-up, Global Coffee also offers light breakfast and lunch treats.
Eating healthy has never been easier than with Chomp, a made-to-order salad bar with soups, traditional and vegan soft serve, and a mix-and-match trail mix bar. Those who don't want to build their own bite can choose to order off a menu named after historic Reno buildings like the Washoe County Courthouse and Riverside Hotel. You'll be supporting the local agriculture community when dining at Chomp, too, as its ingredients are sourced from the Biggest Little City.
Pantry Products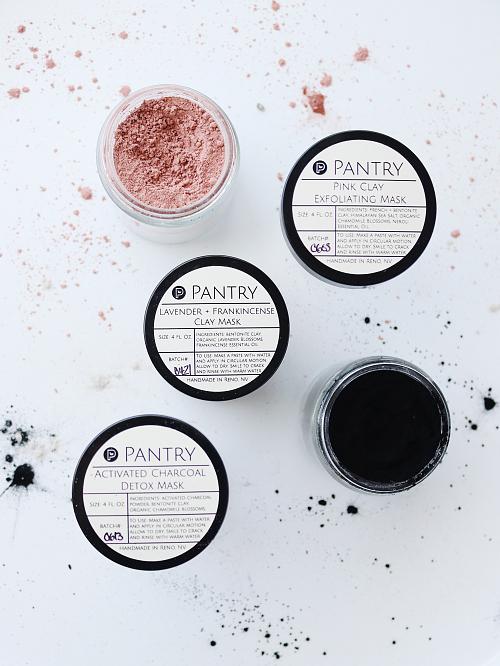 A modern-day apothecary, Pantry Products handcrafts beauty, body, and skincare products in small batches with all-natural, chemical-free ingredients. While the goods are reasonably priced as is, those who save and return empty Pantry Products containers will receive 10 percent off their next purchase.
Shop for art you can wear at Orenda, a stylish boutique stocked with the latest fashion trends for women and men. Find everything from your new favorite couture item to the perfect black T-shirt, along with jewelry, bags, and sunglasses. Personal styling services and gift cards are also available.
Billed as an over-the-top sensory experience, Escape is a workout unlike any other. Cycling and boxing classes take place in a dimly lit space with themed lighting and heart-pounding music to help you break a sweat and reach your goals. Class themes include "Techno Trap," "Funky Fresh," and "Seize the Slay Ride."
Crush calories while looking cute in the latest fitness fashions from Sweat Box. Specializing in bringing well-known social media brands to a brick-and-mortar location, ladies can find leggings, tank tops, accessories and more from brands like K-DEER, Iron Lily, Nectar Sunglasses, and Jiva.
One of the newest spaces to open inside The Basement, Studio Fourteen is a photography studio with lots to offer shutter bugs. Here, you can find space to host your shoots, learn from photography workshops, or meet with the owners/photographers behind the coolest Jeep desk you'll ever see.