The Benefits of Essential Oils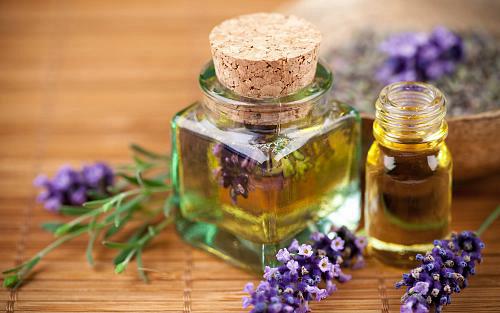 Spa Toscana is taking over our blog today to help you further understand multi-functional
essential oils, how to make some home remedies, and treating yourself to a relaxing essential oil treatment offered at Spa Toscana.
There are many different kinds of essential oils out there, many serving multiple purposes. Oil benefits range from relaxation and muscle tension relief to supporting the body's immune system and inflammatory response. Listed below are benefits to some of the most sought after essential oils, along with how they help the body and how you can use them in your daily life.
Common Essential Oils:
Lavender: Perhaps one of the most commonly used oils, lavender helps rediscover peace, relieves stress, re-balances the mind, restores joy, and increases brain alpha waves associated with relaxation and deep sleep. Use this fresh, clean, and calming oil as a diffusion for inhalation, in a soothing bath, or as part of a massage. Lavender is a great homecare product too as it eliminates odors by spritzing the area with distilled water and drops of lavender oil mixed in a spray bottle.
Eucalyptus: This essential oil is great for clearing the sinuses, being used as a powerful antiseptic, relieving muscle pain, and as a fever reducer. Use this healing oil in a humidifier or combined in a lotion for soothing relief.
Wild or Sweet Orange: Obtained from the peels of oranges, this calming oil is great for calming the nerves, encourage sleep, as well as a helping hand to the digestive system. In addition to supporting the immune system, this essential oil offers cellular protection and fights free-radical damage. You can also combine this oil with clove oil to eliminate household pests. Combine a few drops of wild or sweet orange essential oil in your facial or body moisturizer, or in an oil warmer/burner for best use.
Peppermint: Thought to be one of the oldest herbs used for digestion, this sweet and fresh scent also helps relaxation, muscle tension, sooths nausea, and relieves headaches. Add a drop to tea or use directly on sore muscles.
Cinnamon: Derived from the bark of a tropical, evergreen tree, cinnamon oil is a potent oil that is used best when combined with coconut oil and applied to the skin. This oil is most commonly used to support healthy metabolic function and maintain a healthy immune system. One drop of cinnamon oil combined in hot water or tea can be used to sooth a sore throat, and to maintain a healthy immune system.
Here are a few ways you can use the above essential oils in day-to-day life: Treat yourself to these well-loved aromas by adding a few drops of oil* to lotions, shampoos, and skin care products.
Create spa-like relaxation by combining one cup Epsom salt and four drops of oil before adding mixture to a hot bath.
Make a basic homemade body scrub with ½ cup coconut oil, ¼ cup sugar, and a few drops of essential oil*.
*Amount of drops depends on desired fragrance, we would suggest the more potent the oil, the fewer drops required.
Spa Toscana Essential Oil Treatments:
The Aromatherapy massage offered at Spa Toscana is designed to help with stress relief, improve immunity, reduce inflammation, and bring the body back to balance. Our specially-trained team applies specific aromatherapy techniques on and along the spine and feet using therapeutic-grade essential oils, followed by a Swedish massage.
Photo: gracefultech.com